ABC Building Products
Updated 29th September 2021: ABC Building Products has 4 locations that service from Northern NSW, Gold Coast to Brisbane. We stock an extensive range of high-quality building materials and products on the Gold Coast and beyond, with flexible delivery options and competitive pricing.
Save time and money by visiting our locations to browse products for your next project, and receive current and accurate information and pricing on products and materials.
Our range of products include:
Visit your local store (on the Gold Coast and Northern NSW) to save yourself time travelling to and from locations for individual products that lack flexible delivery options and pricing.
Whether you are after bricks, blocks, paving, retaining walls, fibre cement cladding, steel reinforcing or landscape supplies, ABC has the lot.
Our staff are dedicated to providing relevant and up to date knowledge to our customers across all product lines, so you can be sure that you will receive expert advice and customer support with each visit to our shop as you complete your project.
Building Product Suppliers:
Our vision is to be Australia's most convenient, reliable & flexible supplier of building products. We make locating and choosing building materials easy as!

Click here to send through your inquiry to one of our experienced team members!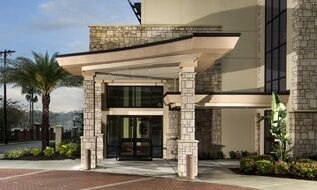 Not sure what you're after?
Contact our friendly team at ABC Building Products today. We are more than happy to answer your questions from A to Z. Give us a bell on 1300 327 927, visit our socials, or fill out a contact form HERE and our team will get back to you as soon as possible.