+ What are ABC Building Products opening hours?
*Closed Public Holidays
*Closed on Saturday in the event of a long weekend due to a Public Holiday
*NSW branches run on Daylight Savings Time during the summer months.
+ Can I place an order over the phone?
Yes our Customer Service Team can process phone orders. However, ABC Building Products does not accept payment over the phone. Your Customer Service Representative will happily email through the different payment options with your invoice.
+ Should I order more than I need?
We do recommend you order slightly more than you require as concrete & clay products can vary from batch to batch in colour and size. If you decide to do extend your project at a later date, you may have trouble getting the product when you need it and there may be additional cost involved. Sometimes just a few weeks can mean a new batch is available, which could result in product features changing slightly (ie. lighter or darker in colour – even slight size discrepancies) You will also need to allow for any wastage incurred due to any cuts required.
+ What happens to the pallets when we are finished with them?
All pavers & retaining walls are delivered on wooden pallets. When you have finished, please call the number on the side of the pallet and the manufacturer will collect these for you next time they are in your area. This can take up to two weeks.
+ Do I need to seal my pavers?
Yes. All manufacturers recommend pavers be sealed once they have been laid & cleaned thoroughly. Please contact our experienced Customer Service Team for more information on sealing procedures and requirements for your specific job.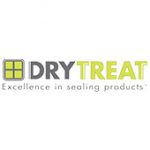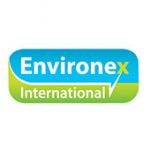 + Can you work out my quantities needed?
Yes. Our experienced Customer Service Team will be able to calculate your quantities required, once you provide accurate measurements for your project.
+ Do you deliver?
Yes. All of our deliveries are made by our own fleet of trucks and moffet mounty forklifts. Depending on your location, we may sometimes use a sub contractor to complete the delivery. Orders are normally delivered between 6am and 7pm Monday to Friday (excluding public holidays).
Please note: Deliveries to remote locations may incur extra delivery fees. Normal deliveries are within a 10km radius from the General Post Office.
All deliveries are to the curbside only. Our driver will endeavour to place your products as close as possible to the job site and is under no obligation to do so if the driver identifies any possible danger. Deliveries past the curbside will incur extra charges. If we are requested to cross the curbside, all damage/breakage to site and product will become the responsibility of the customer.
For all access to your property through neighbouring land, it is your responsibility to get written permission prior to delivery.
+ Can I order a sample?
Our Customer Service Team will be more than happy to arrange a sample prior to you placing an order. Depending on where the product is coming from, these can take up to 2 weeks to arrive.
+ Will my bricks/blocks/pavers look like the ones on display?
We regularly update our displays to ensure we are showcasing the most current products. However, colour and sizing variations can occur from batch to batch. Therefore, it is recommended you order a sample prior to placing your order.
+ Can I return product if I have ordered too many?
PLEASE CHOOSE CAREFULLY. We do not normally give refunds if you simply change your mind or make a wrong selection. You can choose between a refund, exchange or credit, where goods are faulty, wrongly described, different from a sample shown to you.
+ Is it better to pave or concrete?
Paving is made up of individual pavers joined up to make one interlocked system. This makes it a more flexible and durable option than a single slab of concrete. After installation, you can walk and drive on pavers straight away. Pavers can be up to four times stronger than concrete slabs, and take up to four times as much weight. Manufacturers often back their pavers with a lifetime warranty. If a paver cracks or is stained, you can simply remove the individual paver and replace it – unlike a concrete slab which would need to be completely replaced. Pavers move well with the ground underneath, and since they can expand there is less likelihood of cracking when the earth moves. If you need to access the ground or drainage underneath the system, you can simply remove and then replace the pavers without much fuss or effort. With many materials and colours to choose from, you can get creative with the design. And because you're working with individual bricks or stones, you can create a custom pattern the way you want it. Pavers are non-slip, skid-resistant, and offer superior drainage. They also have a lower heat absorption, which means no burnt barefeet!
As for using concrete – Concrete slabs are easy to install, however Concrete can crack and stain over time (although stamped concrete is better at hiding stains). You may have to remove the entire slab when large cracks and damage appear. The slab will take time to dry, and you may not be able to use the surface for up to five days. Concrete can be slippery when wet, and produces a daytime glare – not ideal in super sunny spots. If you need to get under the concrete, it's virtually impossible without ripping up the entire slab.
+ Will colours change with different batches?
Most clay and concrete products will vary in colour from batch to batch because of the materials used to make the product. We do recommend you order slightly more than you need to ensure you do not leave yourself short.
+ How will I know when my goods will be delivered?
If the product you require is in stock, you will usually receive delivery within 2 days or on the date you specify. If for any reason there is a problem with your order, one of our Customer Services Representatives will be in contact with you to keep you up to date on the progress of your order. Please note, some products from our suppliers are made to order, therefore our Customer Service Representatives will advise when delivery can be expected.
+ What happens if I have breakages or receive the wrong order?
Due to the nature of the product, breakages are a regular occurrence and it is recommended that you order 5 per cent extra to cover any damaged/incorrect measurements. Industry standards allow for 5 per cent breakages. Any claims for rectification must be notified within two days of delivery so that the issue can be reasonably ascertained. It may be necessary to send an ABC Building Products Representative to approve the replacements. If on first inspection you notice that there are damages please indicate this immediately so that it can be noted on the driver's paperwork. If the order is incorrect please notify us immediately so we can have the situation rectified.
If you have any other burning questions, please feel free to contact us!